Passion for
Technology and Language
As an experienced and qualified technical translator for the English, German and French languages, I deliver reliable and professional translations of texts from fields such as mechanical engineering and energy technology.
Translations in accordance with the quality standard DIN 2345
I strive to work in accordance with DIN 2345, which is still the best existing quality standard for the performance of translation jobs.
Read more about the DIN 2345 standard
Bound by the BDÜ Code of Professional Conduct
As a member of the German Federal Association of Interpreters and Translators (BDÜ), I am bound by the principles of the association's own Code of Professional Conduct, which was adopted in 2014 and defines minimum standards for interacting with clients and colleagues, as well as for the way members do their job. It includes the strictest mandatory requirements any professional association for translators and interpreters in Germany demands from its members.
With regard to some aspects, I apply even stricter principles, going beyond the scope of the association's Code (e.g. no subcontracting of translation work to colleagues without the client's approval).
BDÜ Code of Professional Conduct (bdue.de, web page or PDF download)
Free quotations, fair and transparent pricing
Send me an e-mail or use my quotation form to send in your text while also stating your deadline, and I will send you my free fixed price quotation as soon as possible, without obligation for you. My transparent fixed prices take all relevant factors into account, such as text volume, required specialist knowledge, deadline etc. - so there are no unpleasant surprises. The price calculation is laid open for you.
Read more about the free quotation and about price calculation
Status reports
As an option, you can receive a free status report for larger translation jobs (1,000 lines / 6500 words or more) free of charge well before the final deadline, which includes the text volume translated up to that point, as well as a bilingual glossary containing the keywords of the project and their translations. This allows you to get a clear idea of how the translation project is progressing.
Read more about the free status reports
Sample translations
To get a valid impression of my linguistic and technical skills as a translator, you can have samples from your texts translated free of charge before you make a decision on awarding the job. This will lead to no further costs or obligations for you.
Read more about the sample translations
Abstracts and summaries of German and French texts
If you do not require the complete translation of a text but just want to know "what it says", a summary can be a cost-efficient alternative.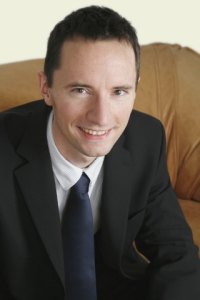 Alexander Heyne,
Dipl.-Übersetzer
---
Please note:
Out of office 05-14 May!